The NZ Army came to little old Urenui for a visit this weekend. The lads did some great PR work here in Taranaki and let folk have a play with their kit. It was a great time for us and I hope the soldiers enjoyed themselves equally.
I got to have a play with the Lewis L129A1 rifle with its Leupold 3-18 FFP Mil Rad scope. hard to see in the picture but there is a peep site set at 30 degrees (just below my hand). The set up is not too dissimilar to the offset sights of the old Bren but in this instance, the rifle is tilted when using the peep (close range work). Note also the pump action door knocker carried by this strapping bloke.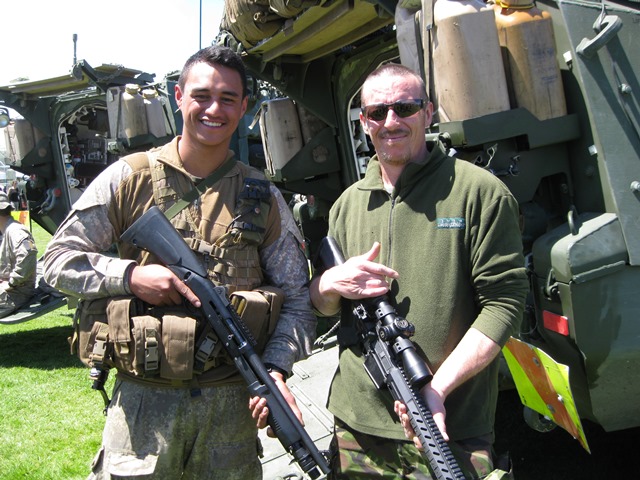 Below- A last Hoorah for the Steyr, soon to be replaced with an M4 also made by Lewis Machine and Tool.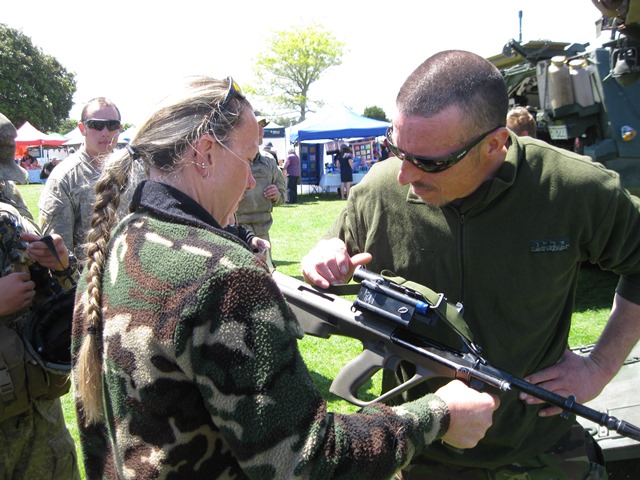 Riley was certainly not backwards in coming forwards. Again, great PR, taking time out to chat to a little girl (the kids loved the Mimi school visit). Note the new Ghostex digital camo. Still a few teething problems here with material fading far too quickly, the material and stitching both less than desirable. The rips, tears and thread bare material were obvious. Can't have our guys humping it in sub standard kit.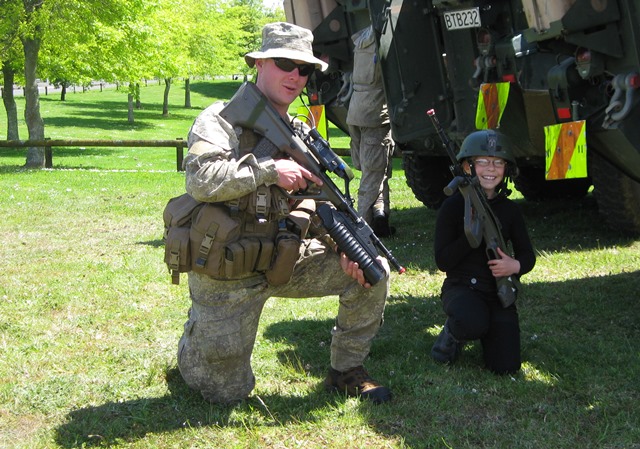 Close up of the Ghostex camo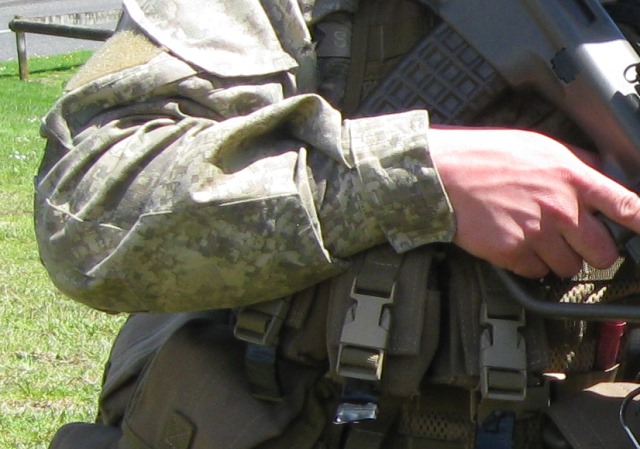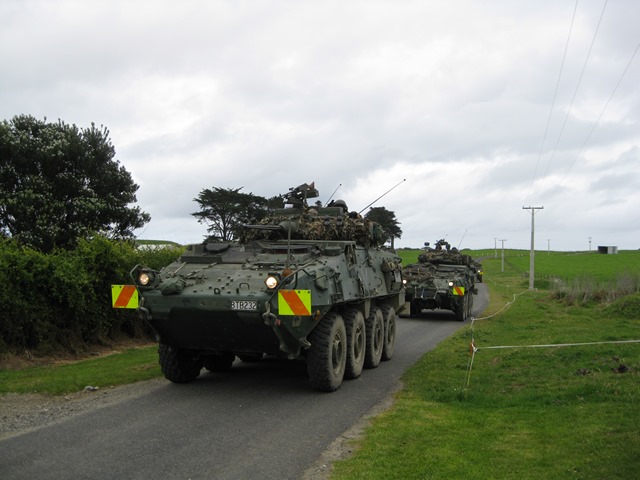 Well, I better get back to work, books don't finish themselves.