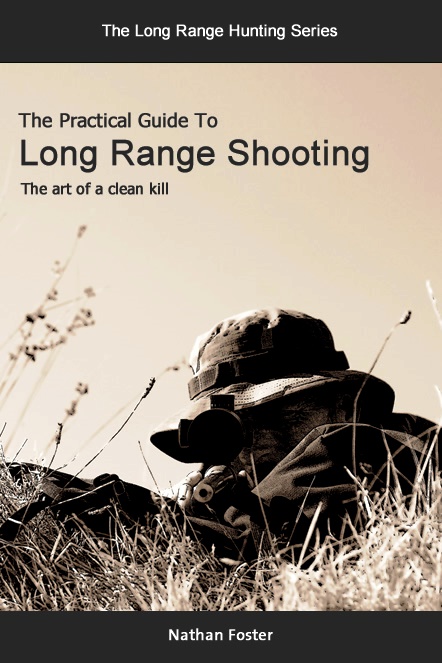 Hi everyone, the final book in our series is now here. If you have ever wondered what it is like to shoot with me, then here is your chance to learn through this step by step tutorial book.
Step out of the flock, learn how to shoot straight and learn how to shoot long.
The Practical Guide To Long range shooting starts with the very basics. And while some may see the basics as boring, if you will allow me (by following the methods), I will break your current methods, then rebuild your form so that you are a much better shooter all around. Once this has been achieved, we can then step out to long ranges and engage in more advanced topics. Having said this, the approach I have taken is the same as with all of what I do and teach – we find a simple approach.
This book is also a complete manual in that it includes chapters on hunting kit (back packing) and game field dressing. These are aspects that I felt were important as a means to avoid having a one dimensional approach to long range hunting and shooting.
This is perhaps the most controversial of the series as I turn everything upside down relative to the current status quo. If you are willing to work with me by following each step, we will break new ground together. We will reclaim what has been lost in a world where shooting skills have deteriorated and we will set new standards. I firmly believe that this book is and will be the standard reference for those who seek to be the best in precision shooting in years to come. But in truth, I also believe that there may be a difficult path ahead. Such is the way when a person decides not to follow the herd. And yet, results will speak for themselves.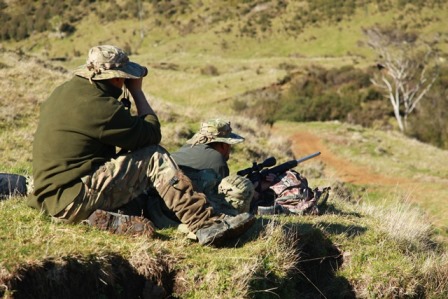 Whether you are a civilian, police or military shooter this book can help you.
If you are a military instructor, this book is an invaluable resource. Why? Because there is a big difference between being a good shot and actually being able to recognize why Billy Bob is a good shot while Frank just ain't cutting it. One of my core skills is the ability to recognize where folk go wrong when shooting. Further to this, tutors need to be aware of how they can inadvertently put students wrong.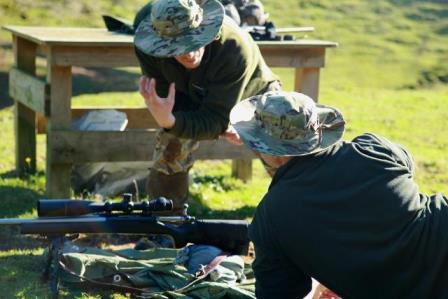 This book will teach you traditional shooting methods that are now for the most part a lost art. But further to this, I bring in my own experience such as that relayed in the chapter regarding recoil pad positioning. We will also look at modern methods and how and when these are best employed. This will help to make you a more rounded shooter with a key focus for this book being 'transferable skills'.
Please note that on our shopping page, there is a link to download a PDF of the table of contents for The Practical Guide To Long Range Shooting. This will give you a good summary of the many subjects covered within the book.
This launch also sees the release of the 2nd edition of my book, the Practical Guide To Bolt Action Rifle Accurizing And Maintenance. This book has become immensely popular and is now loaded with even more information on how to get the very best out of your rifle.
All the best,
Nathan.
Ebook pre-check:
If ordering the ebook, please make sure that you check for the incoming mail after your purchase with your ebook link and download the book within 24 hours. If the link does not work, check to make sure that your email service has not broken the link in half and separated it over two lines. If so, cust and paste the link back together and you will be good to go.
If you are one of those crazy people who owns an ipad (dark side of the force), please check to make sure your system can handle "zip files". In some instances, you may need a free program such as iunarchive lite to help extract compressed files. Google offers several work arounds should you come across any problems.