TBR June 2018 Newsletter
Well heck, it's been a long time since my last blog post! I trust each of you are well, enjoying the summer if you are in the Northern hemisphere while we are layered up and hunkered down for winter in the south.
Bedding the Ruger M77
We have finally launched our Ruger M77 video bedding tutorial. This is an extremely highly detailed video in the hope that by taking maximum footage, the user can play the video while concurrently working on his rifle. Along with this, I wanted to provide extra footage due to the fact that bedding is just one aspect of the M77. By addressing all of the factors covered in the video, the shooter is in a much better position to extract maximum performance from the M77 platform. These really are a neat little rifle once they have had a work over and I really hope that those of you who watch the video find it highly rewarding. The video is currently priced at U.S $10 and is hosted with Vimeo.com as a 3 Month online rental.
https://vimeo.com/ondemand/beddingtherugerm77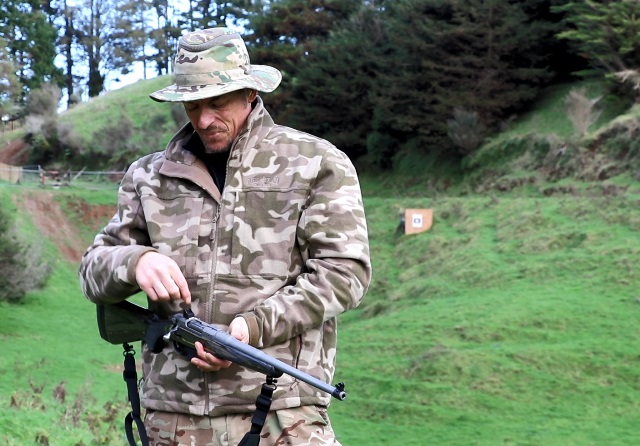 Remington M700 troubleshooting
Along with our M77 video, we have also launched a troubleshooting video for M700 owners (Subject rifle SPS Stainless 7mm Rem Mag). This was a completely organic video in which a customer sent us his rifle to rectify stubborn copper fouling. After bedding the rifle, the customer discovered that the rifle produced terrible groups due to the stubborn bore. This was a grand opportunity to study what can go wrong with the M700 rifle with regards to both DIY work and flaws within rifle production. To help give the video structure, I have used the chapters of the Accurizing book as reference steps for the video. This footage also works in conjunction with our free Remington bedding tutorials hosted on youtube.
Those who have watched the M700 Troubleshooting draft have stated that this is one of the most helpful videos on DIY accurizing that they have ever watched. This video is perfectly suited to those just getting into the accuracy game as it covers the initial factory rifle set up, the barrel break in, followed by what to do when things go wrong – and a lot of things went wrong in this video which was absolute gold for learning. And best of all, it had a very happy ending.
https://vimeo.com/ondemand/remington700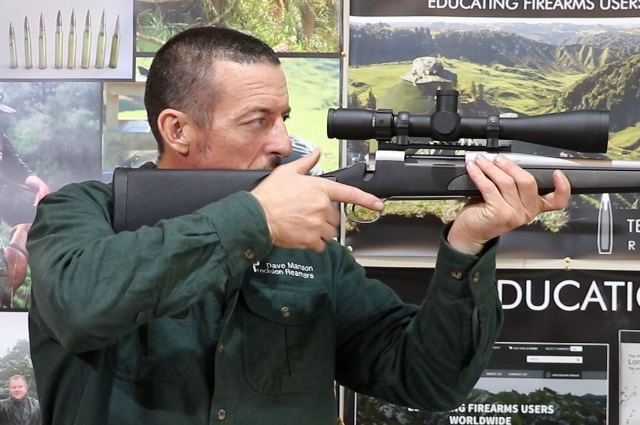 Back to basics
Recently I revived a rifle from my youth, my old Long Branch N0.4 Mk 1 Lee Enfield. This rifle was badly in need of a new barrel while at the same time, I was in need of an accurate test barrel in 7.62x54R - the 'almost a short magnum' which has served the Russian military for so long. My old Long Branch was at one time fairly accurate but it would always be somewhat of a gamble as to how truly accurate it could be with a new barrel. Sometimes you just have to take a punt.
The new barrel was duly made and fitted by Grant Lovelock, co-owner of True-Flite barrels. To get the cartridges feeding, I had to lift the rear lips of the magazine just a touch and then sand the inner mag box just enough to ensure it was burr free. Following this, I jacked a round from the magazine towards the breach, at which point the fat case became hung up about a halfway into the chamber. With just the lightest filing on the feed rails, removing only about .5mm / 20 thou on each side, the cartridges fed nicely. After this, I gave the rifle a very basic bedding job. At the range, following the initial break in, the rifle shot at or just over MOA with Ordnance ammunition – Thanks Grant, you never cease to amaze me.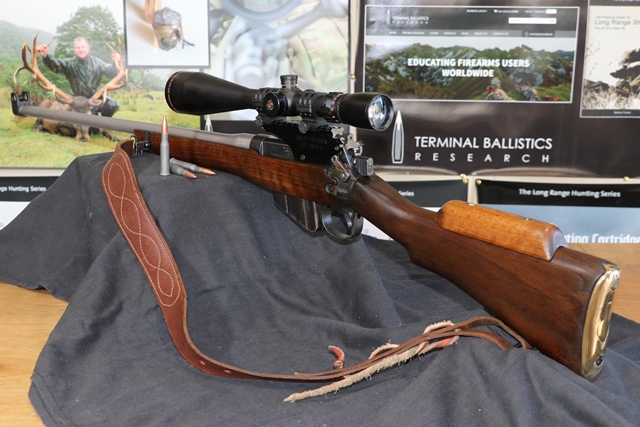 In the old days, we used to purchase .303 ammunition by the bandolier (from memory about 50 rounds). The Enfield was the rifle we utilized to learn marksmanship, how to hunt and for some of us, how to cull. But the days of cheap .303 ammo are long gone. Rebarreling the Enfield to the Russian potentially opens up ammo options. But alas, as I type these words, it is now becoming difficult to obtain Russian ammunition due to current global politics. Perhaps this will blow over in time. Failing this, perhaps we will one day have new options under the Hornady Black label. In any case, the Enfield Russian was a success, yielding 2560fps at the muzzle with 174gr FMJ ammunition.
Having had so much fun bringing this old rifle back to life, prospective clients will be happy to know that I am on occasion adding this rifle to the mix during tutorials. Why? Because with its extremely poor ergonomic form (thanks to the high optic mounts), the short length of pull and brass butt plate, this rifle puts technique into perspective. If the rifle is held correctly, it's recoil is easily tolerable. But if it not held correctly, lessons are literally hammered home via pain. It is a rifle which ends all arguments over technique. Either you can shoot it, or you cannot.
During testing I have found that if the client adopts a solid method involving truly transferable skills, the client can switch from his rifle to this rifle and be dead on out at 600 to 700 yards without having to check the 100 yards zero for the Enfield. Such a rifle can also teach us what really matters when it comes to spending. For example, the factors of most importance have been an acceptable action, an excellent barrel, good epoxy bedding, suitable optics (in this case I utilized a Sightron scope) and solid technique. In contrast to this, a guy can spend a whole pile of money on tactical kit and still not achieve this outcome. This does not mean to say that I am into taking the cheapest budget plastic junk rifle you can find and expect expert results. Instead, its about putting the onus on ourselves to take the steps necessary to achieve excellent accuracy. As I have said time and again, you cannot buy the shot. Such an approach is never rewarding, lacking the flavor of success through self-discovery.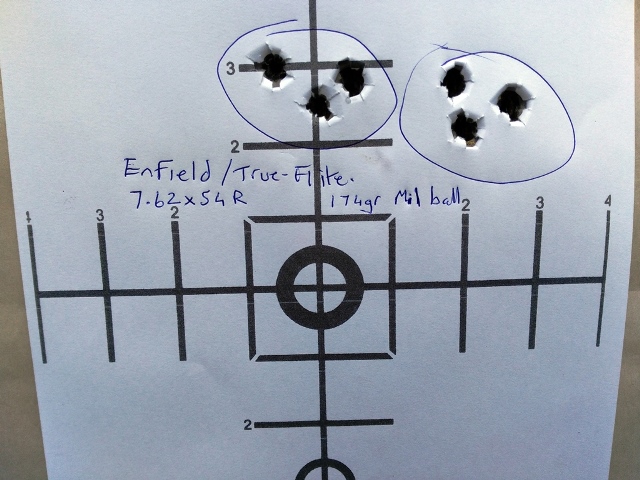 Bedding and Stabilizer kits – no longer shipping to international destinations
On a sadder note and as of this blog, we are no longer shipping our kits to international destinations. The rules and regulations of international shipping along with additional costs have simply become too difficult for us to navigate. I would like to offer my sincere apologies to those of you who have come to rely on our bedding products. The books will continue to be available worldwide along with our instructional videos and 7mm Practical die kits (packaged simply as tooling dies). I have really enjoyed working with those of you who utilized skype as a buddy platform. It was a joy to see these projects come together. New Zealand customers, please note that the Bedding product pages will be down for a few days while we make the necessary changes to the website shipping options matrix.
7mm Practical Improved – Wildcat spam
I never thought there could be such a thing as wildcat spam but there you go. Recently it was brought to my attention that somebody has created a reamer called the 7mm Practical Improved. Unlike my own cartridge, it is based on the shorter 7mm Rem Mag, but then shortened again before being improved, resulting in a rather low case capacity. Unfortunately, by using the name Practical (Impractical would have been better considering the case forming difficulties!) there is a potential for mix ups. Customers are therefore advised that in order to avoid confusion, please purchase your 7mm Practical reamers from David Manson reamers. These reamers are batched produced with no deviation within the design. The Manson Practical reamer is fully enhanced for both power, accuracy, and OAL's versus mag lengths versus wear.
Fun with reamers
Over the past so many months, I have been working with David Manson towards the creation of a group of reamers with enhanced accuracy potential (and in one instance enhanced power potential) for some of our standard cartridges. These cartridges are well known but based on my research are long overdue for an overhaul. It is my greatest hope that these reamers will help barrel makers, gunsmiths and shooters to achieve better results with modern projectile designs and in doing so, help ensure positive relationships between each of these groups of people. We still have a way to go with these designs and I will report with a fresh blog post as soon as the reamers are in production.
Well, that's about all for now. Both Steph and I wish you all the very best.