Yes, finally. Sightron scopes are here!
OK, so now I am just going to sound biased when I am promoting Sightron as a favorite brand of mine to clients and on the forums. Nevertheless, many of you know me well enough by now to know that I will only back something that I have tested thoroughly and that I truly believe in. I have been in contact with Sightron for some time (annoying fan), but it was only recently that I was able to obtain pricing that could could compete with private importing, ensuring I would have a clear conscience as a seller. So here we are, have a look around our
shopping section
and enjoy. If you want more information regarding which Sightron scope might suit you best, based on my own field experience with my rifles and past client rifles, please email me.
Thanks, Nathan.
Below, an SII Big Sky 6.5-20x50 mounted on a Sendero 7mm Remington Magnum.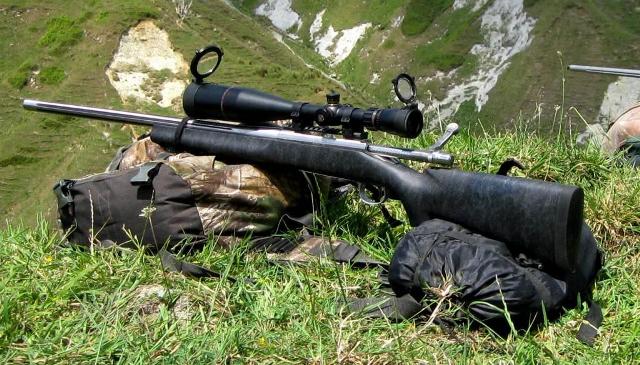 Below, I took this snapshot with a small digital camera. The camera cannot pick up on the clarity of the optics but it does show how the SIII 6-24x50 cross hairs and mil dots appear at 700 yards.